&
The Coral have released "Sea Of Mirrors" and "Holy Joe's Coral Island Medicine Show"
"Not one, but two, fabulous new albums" - Uncut
"Not one, but two albums of 60s-soaked psych-folk as they hit a new purple patch in their two-decade career" - Louder Than War / Albums Of The Week
"Sea Of Mirrors is a triumph, as is the accompanying album, Holy Joe's Coral Island Medicine Show" - Hi-Fi+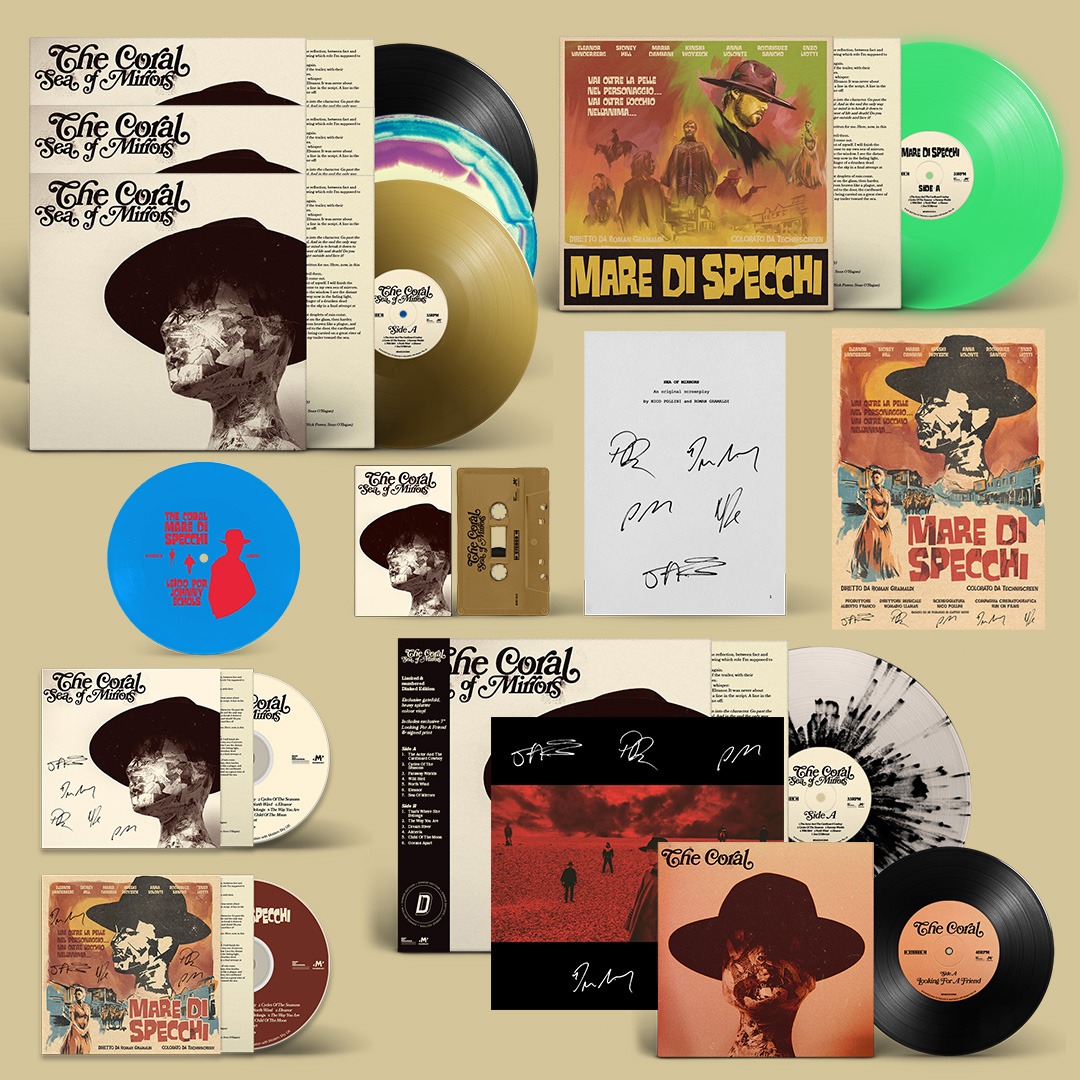 "Their eleventh and possibly best…an imaginary spaghetti western soundtrack" - Uncut
"Beautifully constructed…lushly stringed psychodrama…"
⋆⋆⋆⋆ - MOJO
"A late career creative high…the lushest they've ever sounded…glorious string-laden…superb spacey canyon-rock.."
⋆⋆⋆⋆⋆ - Shindig!
Following the widely-acclaimed 2021 double album, Coral Island, the band announce 'surreal Italian spaghetti western soundtrack', Sea Of Mirrors
Sea Of Mirrors is available on multiple formats alongside regular CD and black vinyl...
Numbered Dinked exclusive splattered vinyl with bonus 7", plus signed print
Band store exclusive metallic gold vinyl
Band store exclusive glow in the dark vinyl with signed script page
Independent retail Tricolour marbled vinyl
Rough Trade includes bonus flexi disc
HMV exclusive sleeve signed CD
Amazon signed CD and exclusive bundles on the band's store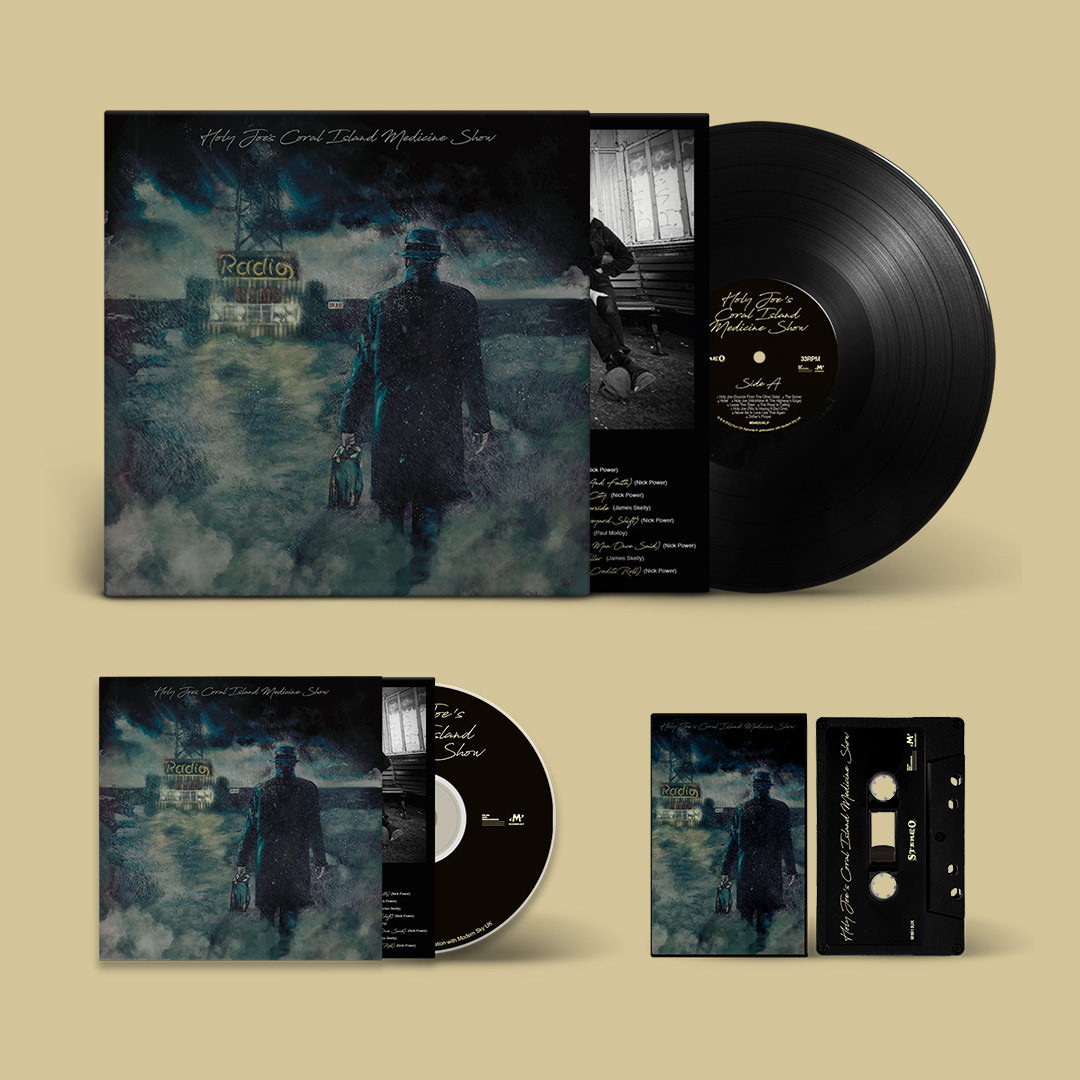 "A sparser but equally spooked out cousin of Sea Of Mirrors…fantastic…gorgeous..."
⋆⋆⋆⋆ - Shindig!
8/10 - Uncut
Bridging Coral Island and Sea Of Mirrors, a second album titled Holy Joe's Coral Island Medicine Show, is released on the same day, bringing James and Ian Skelly's grandad a.k.a The Great Muriarty back into the fold for the narrated post-script to one of The Coral's most successful albums to date
Holy Joe's Coral Island Medicine Show is a never to be repeated, one off pressing on black vinyl, CD and cassette.